Have you seen this RZR?

These Bikes weren't protected by RZR Tracker

Have you had a RZR Stolen?

Owning a RZR can be a one of the greatest time in you life. But if you've ever came home to an empty garage thats been broken into or dealt with theft you know how much of a pain it can be to get things started in motion.

If you've had RZR stolen you should fill out this form and submit it with a copy of your police report. This will help notify all dealers if a stolen RZR comes in for service.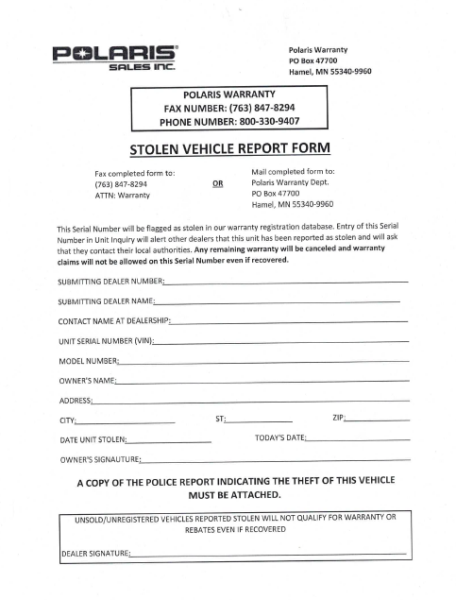 Download